Passion and Stamina Are Twins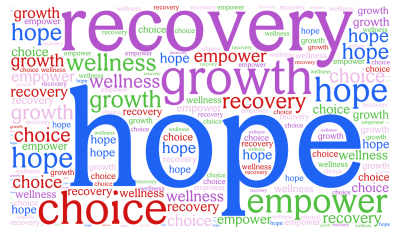 Lazy people do not grow a practice. it requires an investment of sweat equity…. time… to grow the practice of your dreams.
Wander back in time, to a time when you first began practice. Recall the energy, the passion you had to do anything and everything you could to attract patients and retain them.
You went in early, stayed late. Came in on the weekends and even after-hours…. all with the purpose of caring for your patients.
You literally was willing to be available 24/7!
The years have passed and now you have reduced your office hours, and you hate working weekends or after hours. You go home right after the last patient.
The difference. Passion. In the beginning you had passion and the flip side of the coin was stamina. Your passion fueled your energy and you didn't get worn out. You were inspired to be all that you could be.
The missing element today is Passion. Anytime you fail to put in the extra effort needed to grow your practice, it is not that you don't know how, it is you lack passion.
Whenever you tend to cut corners, go home early, fail to implement external marketing activities, come in on Saturdays you only need to look in the mirror and you will see a person who has lost the passion emotion along the way.
With passion you have the stamina to do whatever it takes to grow your practice. You get up earlier, you never eat lunch alone, and you are the last one to leave the office at the end of the day. You serve patients on the weekends and you extend your hours to be patient-centric and not doctor centric. You welcome opportunities to deliver talks on your brand of chiropractic… anytime! You look for venues to exhibit your brand of chiropractic, even if on a Sunday. You have someone to the lawn, instead of you, so you can work ON your practice.
If you love "hunting" or "fishing" or "golf," how many times will you get up at the crack of dawn to be first on the field of play? But, how often do you do this for your practice?
If you have children you understand this. They will oversleep… unless they need to wake up early to participate in an activity they absolutely love. Adults are not different. You wake up in just the nick of time to keep your commitments in order to just get by.
Chiropreneurs with a vision and a ton of passion have the stamina to play full out and grow their practice. If you lack the stamina to play full out, check the amount of your passion. Passion is an emotion. It's the core of your soul in terms of how you feel about your life, career and practice.
We will always find time for those activities that we are passionate. There's never enough time for an activity if we lack the passion.
If your practice is stagnating or not growing as quickly as you would like, check your passion. Boost your passion and you will discover all the stamina that you need to take your practice to the next level.
Peak your practice when you maximize your passion and stamina.